Support
Supporters
Anna has been generously supported throughout her studies by the following people and groups:
Barry & Tanya Cant
Christchurch Competition Society
Carlson, TanyaCarlson.com Designer
Alan Dove, & Dove Photography
Rex da vanzo and the Garibaldi Club, Wellington
The Kristen Deane Endowment fund - Gillian & Roderick Dean
Donny Trust
Dunedin Competition Society & the Otago Daily Times
Patricia Hurley - who takes excellent Italian Opera Tours
Mr and Mrs Joseph and Jill Karaviotis
Kiri te Kanawa foundation
Constant & Kitt Lambert Trust
The Link Foundation, NZ
Lockwood New Zealand
Dame Malvina Major Foundation
Mobil NZ, and the Mobil Song Quest
Napier Freemasons
Palmerston North City Council
Patricia Pratt Foundation
Scottwood Group
Sister Mary Leo Foundation
Stephen Parsons House of Travel
Sydney Cultural Council & McDonalds Australia
Rosemary Smith, designer
... and others.
AFNZ AWARD - and a thank you.
The Arts Foundation of New Zealand Award for Patronage is made to a person, couple, or private trust for outstanding contributions as arts patrons. In 2008 it was awarded to Roderick and Gillian Deane, who chose me as a recipient of a donation, for which I am honoured and forever grateful. Roderick and Gillian have continued to support me throughout my progress right from day one of my overseas study, and now into the early stages of my career. It's impossible to thank them enough for their support, in all the forms it has taken, especially in their friendship. There is simply no way I could have studied to be a singer without their help.
---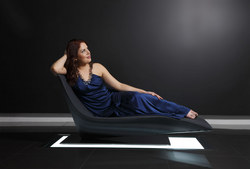 Links